NEW DELHI: Cricket, in its 143-year old glorious history has produced some exceptional batsmen. Batsmen, who not only conquered the world, but also entered the record books after having carved out a special niche for themselves.
With their impeccable performances they not only achieved personal glory, but also in the process, took their teams to unparalleled heights. Be it the oldest format — Tests, or One-day Internationals or the newest inclusion in the form of Twenty 20 cricket, with the right temperament and technique these legends excelled in every format of the game.
TimesofIndia.com here takes a look at the batsmen who have scored the most international runs in their cricketing careers, all formats combined:
Sachin Tendulkar
(India) – 34,357 runs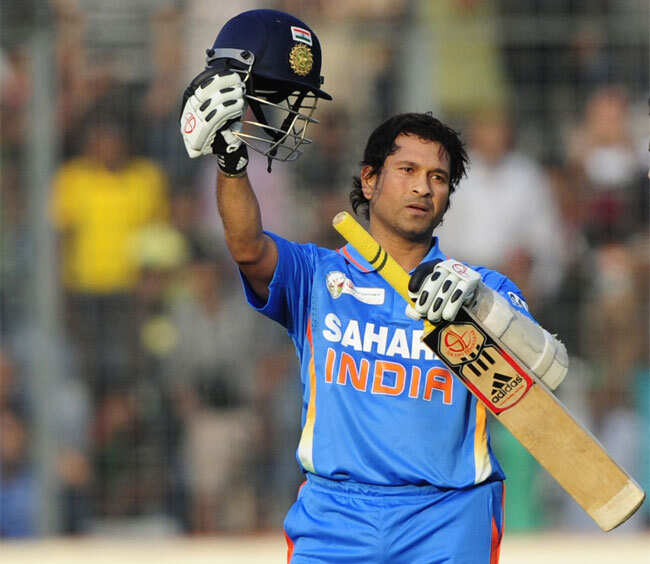 India's Sachin Tendulkar carried the weight of expectations of a billion fans on his shoulders for over 23 years. From making his debut as a 16-year-old boy in 1989 to bidding adieu at his home ground — the Wankhede Stadium in Mumbai in 2013, the maestro represented India in a mammoth 664 matches and in the process shattered and created an unparalleled number of records. From 100 international tons, to scoring the most runs ever in Tests and ODIs, Sachin Tendulkar became synonymous with batting excellence. During his journey, Sachin scored 34,357 international runs — the highest ever by a player. From 15,921 runs in 200 Tests to 18,426 runs 463 ODIs and to even playing a T20I towards the end of his career, Sachin with his passion and love, conquered the game and with his performances took India to unprecedented heights in world cricket. The first ever to score a double hundred in ODIs (2010), a plethora of ODI runs at an average of 44.83, Sachin is considered to be hands down one of the best ever when it comes to the 50-over format.
Kumar Sangakkara (Sri Lanka) – 28,016 runs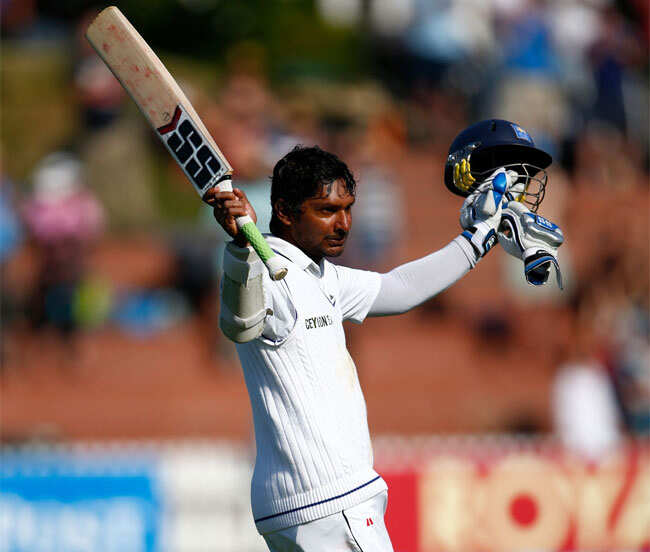 One of the most elegant left-handers to have ever played the game, Sri Lanka's Kumar Sangakkara was a treat to watch when in full flow. From awe-inspiring cover drives against the pacers to aggressively taking on the spinners, Sangakkara, during his 15-year career gave Sri Lanka and cricket fans around the world multiple reasons to celebrate. From 2000 to 2015, Sangakkara played a total of 594 international games, which included 134 Tests, 404 ODIs and 56 T20Is. With a total of 28,016 runs in those matches, Sangakkara sits second on the list of batsmen with most international runs (all formats combined). 153 half-centuries to go with 63 hundreds during this period were the highlight of Sangakkara's international career. Breaking into the side at the age of 22, Sangakkara over the years turned into a delightful batsmen with a knack of scoring big runs at the highest level. With 11 double-centuries in his Test career, Sangakkara sits second only behind the legendary Don Bradman in terms of most double tons. To go with that, his highest score of 319, also puts the Lankan in the select list of batsmen with a Test triple ton.
Ricky Ponting (Australia) – 27,483 runs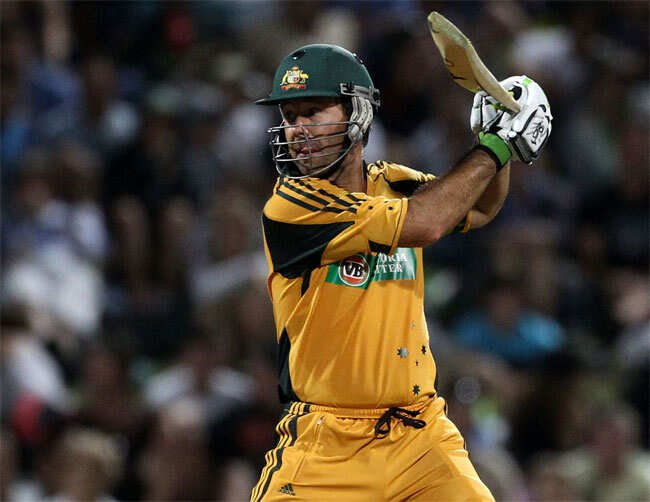 A Tasmanian with a never-say-die attitude, Ricky Ponting was an inspiring leader. He also is the most successful run-maker in Australian cricket's history. In a career spanning 17 years, Ponting during this tenure, took Australian cricket to unparalleled heights with the combination of his leadership skills and batting. In the 560 internationals that Ponting represented Australia in, the right-hander scored 27,483 runs at a solid combined average of 45.95 across formats. A phenomenal striker of the ball, Ponting showcased his immaculate batting prowess across continents, setting a perfect example of a captain leading his troops from the front. In his international career between 1995 to 2012, Ponting scored a total of 71 tons — only second behind Sachin Tendulkar, making him one of the greatest ever in the history of the sport. Over 13,000 runs in both Tests and ODIs showcase what a maestro Ponting was with the bat in hand. Although Ponting played only 17 T20Is, his highest score of 98 not out was the perfect example of how good he was when it came to striking the cricket ball. To go with that, leading the Aussies to two ICC ODI World Cup titles and maintaining a consistent dominance in Tests were the highlights of Ponting's international career.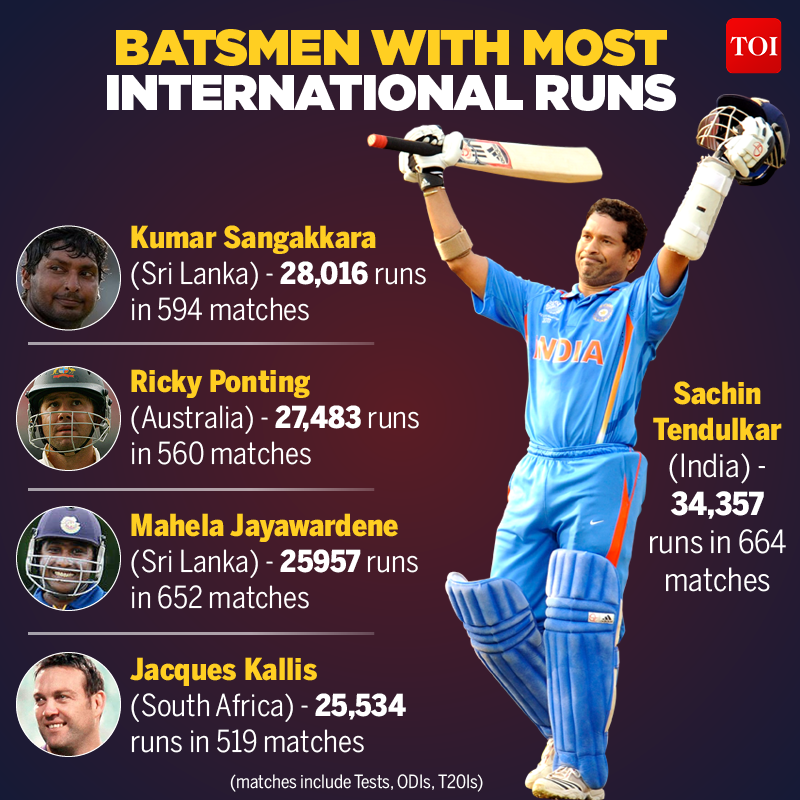 Mahela Jayawardene (Sri Lanka) – 25,957 runs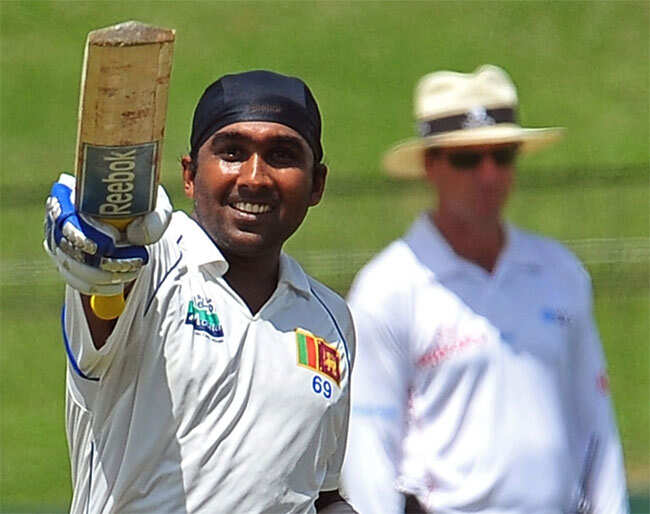 It would have been a big surprise if Mahela Jayawardene, the other half of the world renowned Sanga-Mahela pair was not on the list of batsmen with most international runs. The manner in which Mahela along with Kumar Sangakkara led Sri Lanka to great heights is inspiring for many. Best of friends on the field and off it, Mahela along with his partner Sangakkara also sits high on the list of batsmen with most international runs. Like Sangakkara, Mahela too was a gifted classical batsman, who scored 25,957 runs during his 652-match international career. With 136 half-centuries and 54 tons, Mahela scored those runs at a combined average of 39.15 which also includes a highest score of 374 in Tests. With his huge appetite for runs, Mahela excelled in all formats and finished his career with 11814 runs in Tests, 12650 runs in ODIs and 1493 runs in T20Is, which also included a rare but sensational ton in the shortest format.
Jacques Kallis (South Africa) – 25,534 runs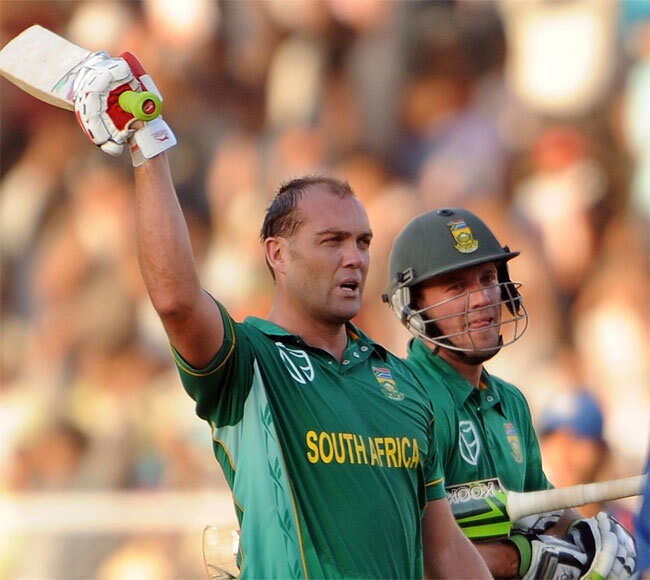 The greatest all-rounder of all time, purely in terms of the numbers, South Africa's Jacques Kallis showed the world how a player can excel in all the departments of the game. Be it batting at the top of the order to opening the bowling for his team, Kallis was a natural athlete, born to play the sport. A class batsmen, who used to intimidate the bowlers with just his sheer presence, Kallis during his 19-year-old Proteas career played 519 matches, where he scored 25,534 runs to go with 577 wickets. Across continents, Kallis demoralised the opposition bowlers, just giving them no chance to overpower him with the ball or bat. With a total of 62 tons that also included 149 half-centuries, Kallis during his reign in international cricket, conquered the world. From seem-friendly conditions in England, to dust bowls in the sub-continent to bouncy wickets Down Under, Kallis just always had the right technique and mindset to succeed in challenging situations. With 13,289 runs in 166 Tests, 11,579 runs in ODIs and 666 runs in 25 T20Is combined, Kallis sits fifth on the list of batsmen with highest international runs.